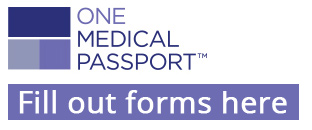 Before you begin, please have:
Health insurance information

Names addresses and phone numbers of your physicians
List of medications you are taking, including dosage and frequency
List of all surgical procedures you have ever had and their approximate dates
ENT Surgery Forms –
Surgery Pre-Registration
Our staff uses One Medical Passport, a secure, confidential portal, to access your medical history in preparation for surgery. Please click on the link to the right create your account at least one week prior to your scheduled procedure. We recommend having your medical history and current list of medications available before you begin this process.
Additional Patient Information
Please take a moment to review the important information in the forms below. Upon arrival, you will be given two copies of the forms. One copy requires your signature and will be kept with your patient record. A second copy will be provided for your personal records.
If you have any questions, please call Northwest ENT Surgery Center at (678) 483-8833.